Islam & Christianity in Bible Prophecy
January 27 @ 7:30 pm

-

February 5 @ 9:00 pm

Free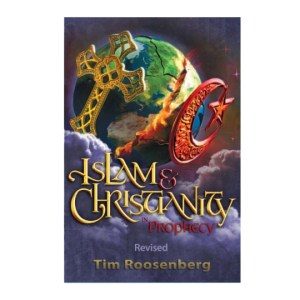 Tim Roosenberg is an author and Prophecy Seminar presenter. Tim pastored for 25 years until he went into a full- time, traveling prophecy seminar ministry in August of 2011. He loves to present prophecy to people of any or no religious background. All are welcome at his seminars.  He is a former pastor of our Eagle SDA Church.
Tim Roosenberg presents this revealing study of Bible prophecy relevant to today's modern world. Pastor Roosenberg has studied prophecy for over 25 years and has discovered that following the interpretation methods of the early church and the reformers results in the most reliable and logical understanding of Bible prophecy.
In "Islam and Christianity" Tim will help you understand a remarkable Bible prophecy in Daniel 11 and 12. This prophecy starts in Daniel's time and chronologically unfolds through the time of Christ, extending through our time and on to the end of the millennium. This prophecy includes a future major conflict between Islam and Christianity.
Tim has been focusing on Daniel 11 since 2002, when he suddenly understood it while discussing prophecy with another Bible student. Don't miss this opportunity of a lifetime to understand Bible prophecy and current events more clearly than ever before and face the future with confidence and peace.
For more information please see his website at islamandchristianity.org
When:     January 27th-February 5th
Where:    Visalia Adventist Church
1310 S Woodland St.
Visalia, CA 93277
Time:        Doors Open: 6:30PM
Seminar: 7:30PM